Motor rewinding provides a cost effective solution for a failed electric motor and avoids the cost of re-engineering housing mechanisms when a specific motor is no longer in production.
Solutions Engineering Ltd has a team of highly trained engineers that understand the pressures on facilities engineers to reduce downtime and return your operation to full output. Motors can be repaired or re-wound through a system of scheduled engineering works, carefully planned to reduce disruption for you and ensure enough engineering capacity at the Solutions Engineering's Motor Rewind workshops.
All motor rewind units are tested under Baker Test, also known as Surge test analysis, helps to assess turn to turn and phase to phase insulation strength - early detection of weakness avoids early failure.
Tests include:
- Surge test
- Polarization index (PI)/dielectric absorption (DA) test
- DC step voltage/DC hipottest
- Meg-Ohm test
- Winding resistance test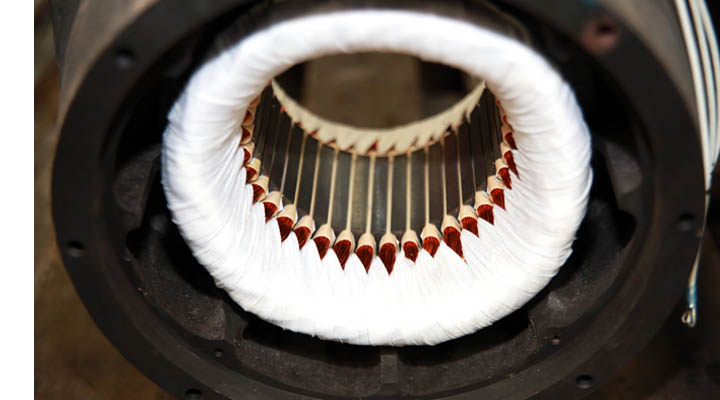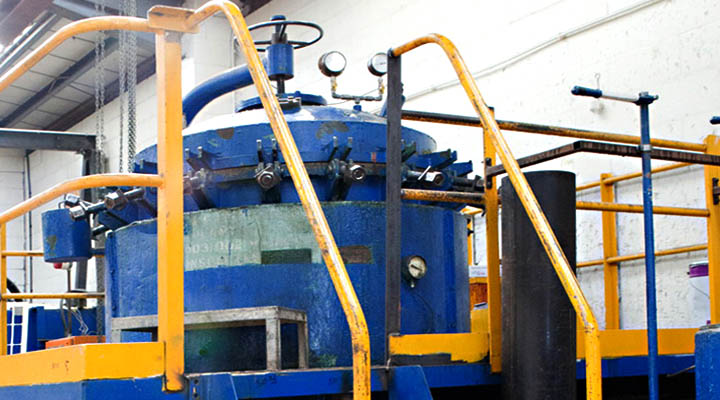 VPI - Vacuum Pressure Impregnation
Varnish pulled through to seal copper windings
Protects in harsh environments
Capacity to handle stator up to 250kW frame.
VPI can also be used to reverse the process to remove moisture from core of motor.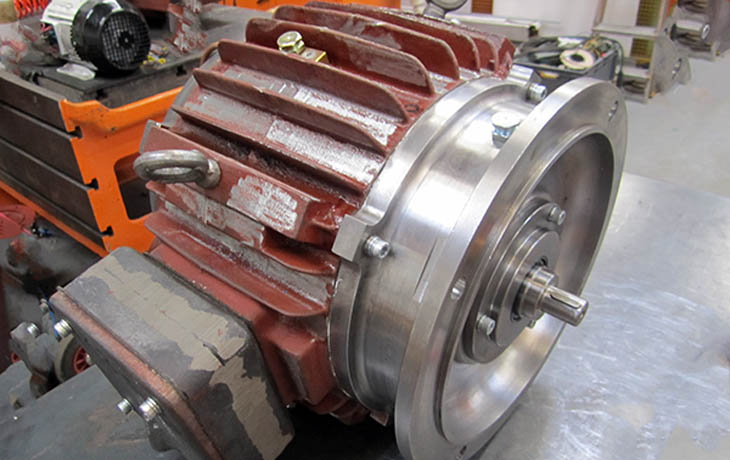 A manufactured motor where Solutions Engineering Ltd had to manufacture a complete new end shield and flange due to obsolete parts thus avoiding replacing the motor and providing considerable savings to client.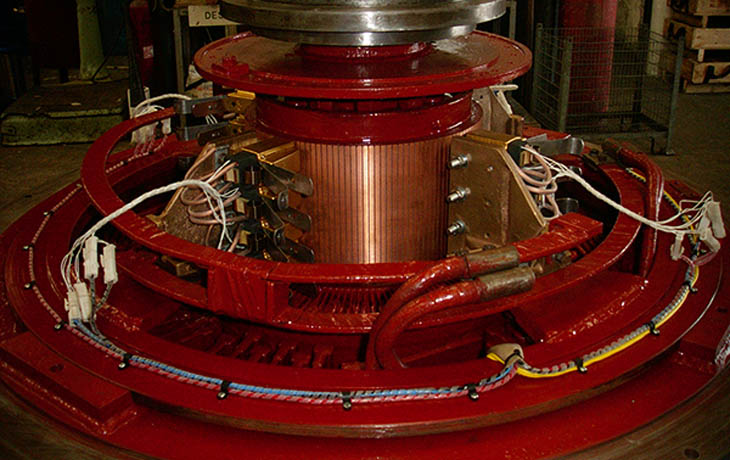 A large DC motor during overhaul where a new brush gear has been installed onto a fully refurbished commutator.
Not all breakdowns happen when you want - Solutions Engineering have a FastTrack option and will ensure that your production is returned to normal as quickly as possible. Working around the clock if required the dedicated FastTrack Workshop and Field Engineers work in harmony to ensure that normal service is resumed.
Contact Solutions Engineering Ltd on 01782 657000 24 hours, 7 days a week.
Electric Motor Rewinds

ABB
AEI
Asea
Baldor
Bonora
Brook Crompton
Bruce Peebles
Brush
Bull Electric
David Brown
Demag
English Electric
Flender
Motor Refurbishing

Gamak
GEC
Howells Stanway
Invicta
Laurence Scott
Lenze
Leroy Somer
LSC
LSE
Marelli
Mather & Platt
Mawdsley
MGM
On All Major Brands

Morley
Neco
Newman
Reliance
SEW
Siemans
Stromberg
Teco Westinghouse
Thrige Scott
Toshiba
VEM
WEG

Solution Engineering Ltd can also provide motor brush and bearing changes and on-site engineers can offer laser alignment, electrical and mechanical installation.